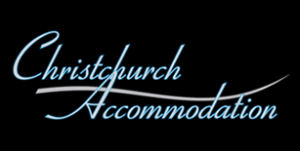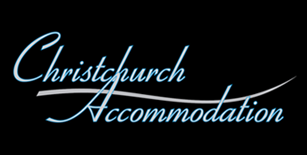 Property Management Services
Information for Property Owners  (The Landlord)
Christchurch Accommodation specialises in managing inner city residential apartments and townhouses in Christchurch in the middle to upper level bracket.
With an extensive portfolio of properties that cater for the full range of short, extended stay and longer term tenancies, all exclusively within the inner city, we have built an enviable reputation for being able to match the needs of a prospective tenant, guest or client with the inner city property that meets both their needs and your expectations as the property owner.
Because of this specialisation we have developed very strong networks with corporate clients, professional bodies, relocation companies and within the tourism and hospitality sectors. Our referral rates are extremely high and we pride ourselves on not being your usual 'high street' property management company.
We want your experience of renting your property to be hassle-free. Our Property Managers are here to explain the process to you, answer any queries you may have, give you practical advice and provide honest feedback that reflects the market within Christchurch City.  Our aim is to ensure you are fully informed, expectations are realistic and there are no 'surprises'!
Property Management Services Guarantee
Our promise to you is that we will:
Act with Integrity
Communicate Effectively & Efficiently
Provide Excellent Customer Service
Use Proven Administrative and Quality Control Systems
Be Results Focused
Vet Every Tenant
Adopt Zero Tolerance to Arrears
Property Management Services Provision
We will:
Meet with you to discuss your requirements and expectations
View your property and give you a realistic market appraisal
Use various channels and our contacts/networks to market your property and source suitable Tenants
Advertise on our Website, in TradeMe and The Press
Conduct comprehensive vetting and selection of Tenants including full reference & credit checks - we only take prospective Tenants with unblemished credit ratings
Sign Tenancy Agreements
Collect rents, bonds and other monies due, issue receipts and hold monies in our trust account
Lodge bonds with Housing New Zealand
Pay rent monies due to your account as directed
Send out monthly and annual financial statements
Effect property repairs and maintenance up to your specified limit
Provide a 24/7 emergency call out service
Inspect the property regularly and submit a report to you
Serve notice to end a tenancy
Daily monitor all rent payments to keep arrears at a minimum
Manage eviction proceedings against the Tenant if arrears occur
Represent you at any residential tenancy mediation or tribunal hearings as necessary
Refund to the Tenant, or retain for you, bonds as appropriate
Advertise vacancies and re let the property at the end of the Tenancy
Take the First Step – Contact Us here today -->>