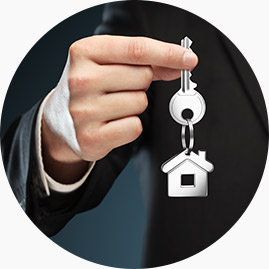 Helping connect Landlords and Property Managers across New Zealand.
We at propertymanagers.co.nz are investors/property managers ourselves, and having been in the business, we realise the importance of marketing your property management business. Whilst struggling to justify ROI of traditional marketing campaigns, we thought there must be a better way to directly connect property managers with property investors and landlords, without wasting your marketing budget. The propertymanagers.co.nz network is a cost effective, measurable and highly targeted tool that delivers leads in real-time.
JOIN OUR NETWORK - Contact one of the team today and start receiving leads.
Why Choose Us
We are a one of a kind Property Management network working specifically to generate direct leads to management companies across New Zealand.
We're effective! You only pay for the leads you receive, so your ROI is higher than most marketing initiatives. Any bogus leads will be refunded.
No minimum term contracts, setup fees or ongoing monthly fees. You only pay for the specific lead you receive in your inbox.
Get started with PropertyManagers.co.nz today and start receiving the leads required to grow your company.
Benefits
Exclusive Lead Network
We choose what we regard as the top Property Managers in the country. We limit our selection to a handful companies from each region in New Zealand.
Top Ranking Search Results
We have a full-time marketing team working towards securing top search results. Our aim is to be the No. 1 portal connecting property owners with property managers.
Proven System
We're helping Landlords connect with Property Managers now! Don't miss out on a great opportunity to grow your business and become apart of the propertymanagers.co.nz network today!
Start Today