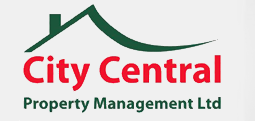 Rental Property Management in Palmerston North That You Can Trust

We'll manage your rental property as if it were our own!

Have complete peace of mind about your Palmerston North rental property. Don't leave your investment property to friends or family. Leave it to a rental manager who has enough time to take care of all legal documentation and deal with problems with tenants or maintenance when they occur.

Specialising in managing high end rental properties, large units, multi-unit dwellings and flats

If you're an absent owner of a property in the Manawatu, you need peace of mind, and the ability to leave your property in the hands of a local property management company that will maintain your property for you.
Whether you own a private rental property, large multi dwelling unit or a flat, City Central Property Management will manage your property to a high standard. Our policy is complete transparency and open communication with you, the property owner. We are thorough record keepers. You will receive three monthly photographic documentation of your property, along with clear and accurate monthly statements sent to you electronically.
We will also take further photographic evidence of damage and maintenance done to the property, as much as required at no extra cost.

What can you expect from City Central Property Management?

With City Central Property Management you actually know who the property manager is who will be taking care of your property, and have an opportunity to meet them.
Our standard rental property management procedures include:
4 weeks bond
Comprehensive tenancy agreement
Maximum legal protection
Strong record keeping and photographic evidence
Bill management (sent electronically on a regular monthly basis)
We also offer a 'P' drug prevention scheme to landlords. (We have not had the drug 'P' in any of our properties to date)
All documentation is done for tenancies:
Processing of applications
Bond lodgement
Strict screening for applicants
Online advertising of property (Trademe)
Nil tolerance of rental arrears (non rent payment)
Most importantly all tenancy agreements are thorough, measuring up to legal standards, should problems with tenants occur.

A flat rate of 7.5 % means that there are no hidden charges. Talk to us today -->