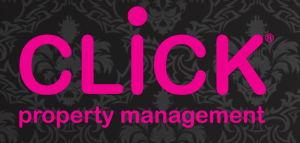 Property Management Services For Landlords
Click Property Management are committed to providing a professional, efficient and cost effective management service to our business partners.
Not only do we understand the importance you place on communication, we also know that you expect the best possible rents with the lowest possible down-time. And in our experience, the only way to truly achieve this is to have your property managed by a specialist independent property management company, like Click Property Management.
Our dedicated trained staff are fully conversant with all aspects of our operation, are passionate about property and committed to delivering outstanding customer service.
We understand that a rental property will be either your home or a very important part of your investment. So getting the right team working together with common goals is paramount.
Click Property Management is also a member of the IPMA (Independent Property Managers Association). The IPMA is a group of non-real estate residential property managers. Members must always abide by a strict set of criteria, rules and ethics.
Our aim is to take make owning an investment property hassle-free and to help our owners achieve the very best return on their investment.
To help you achieve this, Click Property Management offers:
7 days a week service
Detailed monthly statements to our property owners and on line access to your property information
Twice monthly owner payments
ZERO tolerance for rent arrears policy
Adhere to the Residential Tenancies Act and have comprehensive tenancy agreements
Operate a separate bank trust account for rents received
Click is committed to and adhere to best practice standards
Keep up to date with the market and law changes
Have reliable and efficient software, accounting systems and processes
Undertake regular and detailed iPad property inspections which are emailed with photos to our owners
Proactive regarding routine and scheduled property maintenance requirements
Keep all keys and money in locked boxes
Advertising and Marketing Packages tailored to meet your needs
FREE market appraisals for fully managed properties
FREE house presentation consultations and interior design advice for fully managed properties
FREE Rental renovation services for fully managed properties
Click Property Management has full business indemnity insurance
Exclusive Landlord Handbook
Talk to Click today -->>