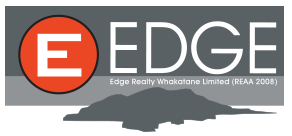 Let us take the worry out, here at Edge, we will give you peace of mind for your investment.
Edge Realty Property Management Options:
Casual letting
We find the tenant and background check them for you, you manage the property.  Landlord pays, not the tenant.
Tailored Packages
You tell us how involved you want us and we price accordingly.
Our Standard All inclusive no extra cost package of 9%+ gst
9% All inclusive fee only taken when your property is rented. If your not getting paid then we are not getting paid!
Free inspections, Free reporting, Free tenant screening, processing, vetting.
Free representation at court if our zero tolerance isn't adhered to.
Free organisation of quotes and maintenance.
Free callouts – 24/7
Free appraisals
Free coffee and chat about your property
*(Be aware that other rental agencies will take a cut on maintenance, charge you for each inspection and background checks on tenants, break fees on fixed terms + other add-ons.  Some agencies will also look to turn over Tenants every 3-6 months to create more income with associated inspection fees and checks).  Do you still pay if the rental is not tenanted?
Try us for 3 months and if your not happy with our service, we will refund our fee, guaranteed.
Our Property Manager Alayna Strutt or Lynnette Ion is available to cater for your needs as a Landlord... Talk to her today -->