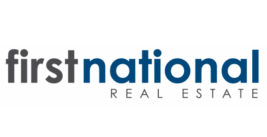 Peace of Mind Property Management
We offer you first class service, with the strength and accountability of local ownership while providing an organisation that is nationally recognised.
Mutual Objectives
? Continuity of income that is market adjusted.
? Maintaining an asset to provide capital growth.
? Finding and retaining good tenants to minimise unnecessary wear & tear.
? Meeting the ever changing obligations under the Residential Tenancies Act We understand and are committed to providing a well trained, enthusiastic team that will help you meet your goals and give you.
Some of the numerous advantages to you the investor are:
? Collection and monitoring of rent payments
? Prompt dispersal of rent monies - we disperse bi-monthly & monthly from our audited computerised system
? Arranging cost effective repairs & maintenance
? Paying of relevant accounts if required i.e. rates, insurance etc
? Inspections are completed four times annually.
? Making prompt contact with tenants who are late with rent payments. We follow up rent arrears diligently & we enjoy an excellent reputation with the Tenancy Tribunal, this, plus our knowledge of the legislation helps us minimize rent loss.
? Drawing of Legal Documents
? Careful selection & thorough screening of tenants
? Collection and control of Bond, depositing with the Tenancy Services of New Zealand
? Mediation & Court appearances if required
? Saving you cost on expensive advertising
? Regular updates of potential investment opportunities; Buying & Selling
? Advice about the Market
Talk to us today -->