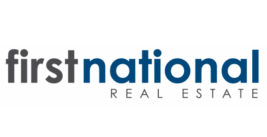 Welcome to Real Estate Northland
Moving Realty Limited is the company that owns and operates First National offices located throughout New Zealand's far north in Whangarei, Mangonui and Kaitaia.
Our principal Allan Inglis' enthusiasm and dedication, drives First National Moving Realty Limited.
First National Moving Realty Limited's success is reflected by hundreds of clients referred to us each year and the many testimonials that we receive from delighted clients.
By employing the services of a First National Moving Realty Limited representative, you benefit from the expertise of a trained professional. Our sales representatives know how to correctly market a property so the best possible sale price is achieved in a manner suitable to the seller.
Our modern and distinctive signage achieves higher exposure for your property. You will receive regular progress reports so that you know what is happening at all times. We provide you with a unique "Guarantee of Service".
First National Moving Realty Limited has been built on ethical approach that we must have integrity in everything we do. We feel so strongly about this that we have embraced "integrity" as our company motto.