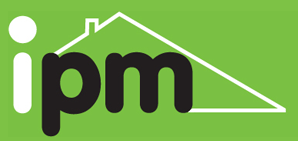 Welcome to IPM.
Property management should be a 'win w'in' for all, but like anything there is some risk involved.  Our aim is to minimise the risk by trying to get in right; right from the start, before the tenant steps foot through the door.
There are horror stories out there about tenants, landlords and rental property managers.  Reality TV shows do little to promote rental properties as investments for owners or for the property management industry.  We certainly don't want to waste our time with unnecessary and preventable problems by taking the time to get things right.
Why IPM?
IPM is a locally owned and operated residential property management company based in Taupo providing a Virtual, Boutique Property Management service in Taupo, Turangi and surrounding areas.
IPM takes pride in being able to offer good quality, clean, tidy and well maintained properties for people to live in. In return we expect tenants to look after the house as if it was their own and to pay the rent on time.
Who is IPM?
IPM was founded in 2010 following a demand for a dedicated and more 'in touch' property management service. The aim was to provide a closer link between property owner and good quality tenants, both who were looking for a higher level of service and experience.
Typically Property Managers are expected to care for between 130-180 properties. With this number of properties, it doesn't matter how good the individual is, it's almost impossible to adequately meet the needs of all owners and tenants leading to frustration, time delays and poor service.
Our boutique service to you includes:
100 % property management
Strategic alliances with specialists in many fields
Competitive management and casual letting fees
Holiday Letting Management
Financial Management
Free rental appraisal
Professional and personalised service
If you have a property which you would like would like to make the most out of and would like to learn more about IPM and Property Management please enquire today -->