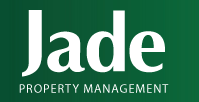 Protecting and enhancing your assets
As a property investor myself I understand the importance of the assets I manage.
If you are like most New Zealand property investors you have worked extremely hard and made a lot of sacrifices to acquire your investment properties. Therefore, it is vital that your property manager manages your assets effectively and efficiently.
Property Inspections
Experience has shown the most important aspects of property management are finding suitable tenants and regular inspections. From the beginning of the tenancy the tenants are aware of the standards required.
Regular inspections are an important aspect to property management, and are therefore undertaken every four months, tenants are welcome to attend, and encouraged to participate. This ensures the home is comfortable for the tenant and well maintained for the owner.
Free rental appraisals
Jade Property Management provides free rental appraisals and free advice as required.
Our fee structure is a bit different here at Jade Property Management. We charge a fixed fee, rather than a percentage of rental income. We believe the prudent property investor should not be penalized for investing in quality rental properties, resulting in our fixed fee approach.
To request a Free Rental Appraisal enquire here -->
Our guarantee
If, for whatever reason you wish to terminate this agreement within three calendar months of the signing of the property management agreement, we will refund any and all management fees charged to you.
Difficult tenants? No problem…
Our role is to create a good home for your tenants, but – believe us - when it comes to difficult tenants we are the right company to be on your side!
We don't mind dealing with problem tenants – it's actually quite straightforward.
We will firstly try and rectify the situation. We simply explain that our role is to provide them with a safe and comfortable home and their role is to respect the property and pay the rent.
If they don't fulfil their side of the bargain, there is a very simple process for moving the tenant on, which we instigate and follow through without hesitation.