Why choose Karen Johnson Property Management Ltd to look after your investment?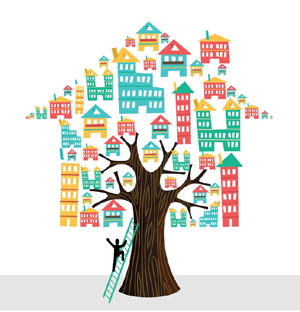 As you consider your property management options, remember the benefits that Karen Johnson Property Management can give you…..
We are specialists in Property Management, we are dedicated professionals that won't be distracted by a sales division and you won't be treated to second tier service. Property Management is what we do, we pride ourselves in providing excellence across all aspects of Property Management.
Benefit from having only the best people in the business manage your investment.
The systems we use to manage your investment are backed by cutting edge technology.
We have local area knowledge.
We provide you with accurate, timely and easy to understand financial accounting and reporting
Comprehensive descriptions fully highlighting the advantages of each property are used in all advertising
Escorted by an experienced leasing agent, viewings of properties are available 5 days per week along with hosted Open for Inspections if required
Comprehensive reference and identity checks of all perspective tenants
Full tenancy agreement preparation and execution
Collection, receipting and remittance of the rent to your nominated bank account by electronic funds transfer.
Full rent arrears management
Maintenance of your property. Authorisation and management of repairs by tradesperson(s) at very competitive rates.
Detailed inspections completed at least three times each year with additional inspections available if you require them.
We will send you detailed monthly statements that are easy to understand.
We guarantee to have your money deposited into your account within two business days of our statement close off date
We can send your statements to you via email.
We will provide you with copies of all invoices paid on your behalf
At the end of the financial year we will provide you with a detailed income and expenditure statement for your property.
Our inspections are completed at regular intervals with periodic inspections occurring a minimum of three times per year.
We will provide you with a detailed condition report and itemise any required maintenance for your authority after each inspection.
At the end of each tenancy we will inspect your property and ensure that the tenant leaves the property in its original condition (fair wear and tear excepted).