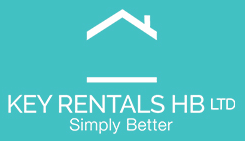 Your property is a valuable asset. Let us manage it properly.
You wouldn't take $500 000 and hand it to a novice investor to manage for you? You'd be sure to hand it to a trusted and experienced expert! So why choose less than the best to manage your property investment? Your home is one of your most valuable assets. We can help you protect your investment and take the hassle out of managing your rental property portfolio.
The biggest challenge landlords face is the protection of their investment from potentially bad tenants. Late rental payments, damage to property and negligence can all have a devastating effect, causing stress and costing money in repairs and loss of income.
We can help you save time and maximise the return on your investment by:
Assisting with pre-purchase consultation of investment properties
Providing rental appraisals at pre-purchase stage
Project management of renovations – small and large scale
Rigorously screening tenants to reduce tenancy risk
A zero-tolerance approach to late or non-payment of rental
Ensuring your property remains in excellent condition through regular inspections
Attending to any repair and maintenance work through our network of trusted expert contractors
Keeping open and clear communication channels with you at all times
We have over twenty years experience in property management, a proven track record with many happy clients, and the expertise to get the best return on your investment without the stress that can come with managing your own property portfolio.
We personally walk with you each step of the way. From providing advice and appraisals from the pre-purchasing stage to help you make the most informed investment decision; through managing repairs and renovations, saving you the nightmare of managing contractors and building sites; to ensuring you get the best tenants that will maximise your rental income and protect your investment. Enquire Now -->