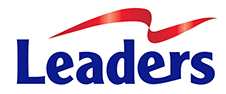 We are your local specialists for property management in Wellington. Our focus is building a trusting, long-lasting relationship with you.
Born in 1987, built on a solid foundation and true "Leaders" in the property management profession.
The Wellington property management company that you choose and trust to handle the letting and management of your property will have a major influence on not only the income that you receive, but also on how swiftly, efficiently and cost effectively you achieve your desired outcome.
One specialist property management company in Wellington has earned a reputation for providing unmatched service, results and satisfaction through experience, stability, competence and impeccable professional standards. This company is Leaders Property Management. With all the amazing things we are, here's what we're not:
Not a franchise
Not involved in Real Estate sales
No 'casual' lets
Enquire with the Leaders Team today -->>