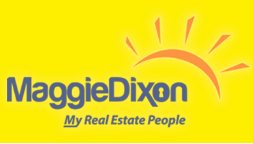 THE MAGGIE DIXON DIFFERENCE
Considering having your rental property managed by a professional company? Look no further! Here at Maggie Dixon Real Estate we are experienced, we are friendly, and most of all we are enthusiastic! Allow us to manage your rental property, and enjoy the following benefits:
QUALIFIED MANAGERS
The team at Maggie Dixon Real Estate Ltd have specific management and real-estate experience combined with the latest property management training available. Our team will approach the management of your property in the same way they would manage a successful business. We have practical knowledge of matters relating to housing and grounds maintenance, construction and repair.
MARKETING YOUR PROPERTY FOR RENT
We will erect a 'For Rent' sign on your property once we list a new management, or whenever a tenant advises us they will be vacating. We will conduct an unlimited number of private viewings of your property until the property is leased (subject to access provided to us by any current occupant). All property viewings will be carried out by one of our representatives (we do not give out keys to prospective tenants).
LEASING YOUR PROPERTY
Tenants are required to complete a comprehensive tenancy application document which will be checked to verify their identity and the information they have supplied. We will ensure every property is tenanted by the best tenant available. We will lease your property for the rental amount nominated in the Management Agreement between us or higher if the market justifies it.
ADVERTISING
We primarily advertise for tenants on the internet and on display in our office. Print media advertising is also available as an option.
Enquire Today!