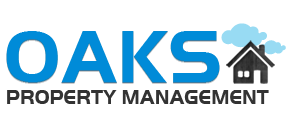 Welcome to OAKS Property Management 
Oaks Property Management, are residential property management specialists. Our expertise is in the management of investment properties, family homes and apartments. Partnering with residential property, owners our key focus is on:
Optimising Rental Returns with zero tolerance on rent and water rates arrears, regular rental reviews and minimising vacancies.  This also assists our clients achieve their investment strategy.
Tenant Management Optimal property care with a 5-star maintenance programme and 250-point property inspection reports including video footage.
Property Care using thorough inspections and 5-star maintenance programme.
Offering our client's Peace of Mind, knowing their property is being managed in every respect.
In addition:
We offer the most competitive rates in Auckland, with no compromise on quality of service.
No maintenance mark-ups and all maintenance receipts are provided to our clients.
Free letting service to our property owners.
A dedicated Account Manager.
90-day money-back guarantee AND a month's free commission should you not be happy with our service.
Proudly NZ's only property management company certified to ISO 9001 international quality service standards.
Savvy IT infrastructure allows us to manage your property efficiently, whilst offering you total visibility with our user-friendly web-based log-in portal.
Enquire Today -->