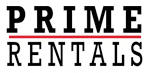 Why choose us?
As a Landlord isn't it time you enjoyed the benefits of property ownership without the hassles.
The days of self managing rent properties is just about over, with the requirements of local and central government legalisation, you have to have the assistance of an expert.
Prime Rentals offers Landlords an alternative to the cookie cut one size fits all. We can tailor a service to suit your requirements as a property owner. Our business is personal and Trust between parties is essential
The key features of our service are:
We will keep you informed Communication is a key component of relationship with all of our clients.
Tenant Selection we have stringent application process with full identification process and database credit checking procedures.
Experienced trained team keeping you interests a first priority.
Rent Income as property investors we see the importance of keeping rents at a fair market rent and ensuring we don't lose good tenants. Our tenancy occupancy rate is 3 times the city average.
Protecting your investment We have strict procedures for inspections and reducing the risk of rent arrears but you need to be aware there can be circumstances beyond our control. As a property owner you need to ensure you have correct insurance and also urge you to consider Landlords Protection Insurance.
Enquire with us today -->