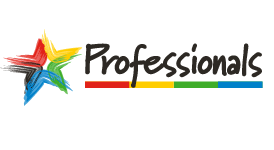 Our Services
Owning and maintaining rental investments is a specialised business, you must make the decision whether you want to be a relaxed investor or a frantic landlord.
We want what you want - highest rents, best tenants - and we treat your property as if it were our own.
When we manage your property we will:
Effectively manage the relationship with your tenant
Ensure that the maintenance of your property is kept up to date
Ensure that rent payments are made in accordance with the agreement
We keep up to date with the market and follow what is happening with rent movement and trends.
By undertaking these tasks, we leave you free from the day to day business of managing a rental investment.
We will:
Assess your property to maximise the rental value
Advertise your property on websites, newspapers and in our office for maximum exposure
Email possible clients from our database who receive new properties and a rental list.
Screen tenants to meet your requirements, check references and undertake a comprehensive credit check before letting the property
Digitally photograph properties at every tenant change
Collect and lodge Bond at the Department of  Building and Housing Bond Centre
Collect Rent and monitor any overdue amounts
Carry out maintenance inspections four times per year, providing a written report of the inspection and photographs where appropriate.
Arrange maintenance and pay accounts on your behalf if requested. We have access to fully qualified tradespeople who will get the job done fast and at the right price
Carry out final inspections at the end of each tenancy
If you would like to discuss the management of your property further contact our Property Management Department by completing the enquiry form and we will be in contact with you shortly to discuss your options further. Start now -->>