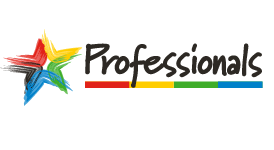 We understand you have a choice of companies for the management and care of your investment property. 
Our Points of Difference are:
A team of 5 passionate, experienced, fully NZQA Level 4 qualified property managers.  We were the first team in NZ to have all completed the new 'Certificate in Property Management', NZQA level 4
With 5 property managers and 2 admin staff there is always someone there for you
We have been in the property management business for over 25 years and our staff have over 40 years of combined experience in the industry
We have the largest Property Management portfolio in Whakatane, currently with over 500 properties, so proof that a large number of people are happy with us
  We are members of the 'Leading Property Managers of New Zealand Group' and the Real Estate Institute of NZ.   We have won a number of awards from both including 'Property Management Company of the Year Award' in 2012 and the 'Customer Service Award' in 2013 and were finalists in the Customer Service Award in 2015 with the LPMNZ group. We have also been finalists with the Real Estate Institute for 'Property Management Company of the Year' and have been the top property management company within Professionals Waikato/Bay of Plenty region for over 10 years
We are on 5 websites and the only company in town to use video clips to assist promoting our vacant properties.  We also use 'Feature Listings' on realestate.co.nz and our facebook page to advertise our rental properties.  These three methods have proven very successful in securing quality tenants
We have an ALL INCLUSIVE fee with NO ADD ONS so there are no surprises
We have access to quality tradespeople and good rates for your benefit
We have a Service Warranty which offers 3 months free management if we fail to meet our standards of service
Rents are reviewed regularly taking into consideration availability, demand, number of vacant properties and prices achieved for similar properties to ensure you receive market rent
We conduct inspections at the beginning and end of each tenancy and regular ongoing inspections during the tenancy to ensure maintenance is addressed when necessary
We use 'Snap Inspect' to provide you with comprehensive inspection reports and include advice, suggestions and recommendations of maintenance required
We provide login access to property owners and tenants so they can view their statements online anytime
We are a community minded company and in addition to supporting the Child Cancer Foundation with each sale we also run an annual Child Cancer Charity Auction locally and in the last 3 years have raised over $47,000 for our local branch of Child Cancer.
All tenants are offered the free of charge 'Fast Connect' services to connnect and disconnect their ultilities.  Our Property Managers donate the money they raise from this to local charities such as Riding for the Disabled, Irlens Testing, Salvation Army and Womens Refuge and each year organize a Christmas food parcel drive within the staff for the Salvation Army foodbank.
Why Choose Professionals?
When considering the future of your property that is worth many tens of thousands of dollars is it not worthwhile investing a little more to ensure that the property is managed by a professional?
Your satisfaction with our service is how we measure our success.
We will manage your property in accordance with current legislation, following your instructions and meeting your wishes as given to us at our initial meeting with you.  This means we will secure the type of tenant you desire, for the term you are comfortable with and will manage the property and tenancy to the highest standards possible.
We want what you want…
The highest possible rent and the best tenants in the quickest possible time.
Enquire Now -->