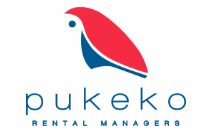 How our rental property management services can help you
Each Pukeko Rental Manager is the best in the business when it comes to making your investment work, and we will put 'our necks on the line' to do just that. We use Fixed Term tenancies and do not charge Letting Fees to tenants to ensure there are no vacancies between tenancies.
If there is a problem - we do not just walk away!
We are so good at what we do - we make promises to you that others would be terrified to make. We make two serious promises to all of our clients:
PROMISE #1:
If your property vacant after 14 days, we'll cover the rent!
Now that's different!
Every landlord knows just how hard it is to always have tenants in a property, and many find themselves losing out on income while trying to find new tenants. Luckily, the Pukeko Rental Managers are the best in the business when it comes to protecting your investment, and we will do everything we can to ensure that there are no gaps between tenancies.
How serious are we? Well, on the off chance that your property is still vacant after 14 days, we'll cover the rent from the 15th day onwards.* That's our promise to you –you won't lose out on rent!
*Applies to all properties under our care in rentable condition on a fixed term tenancy, rented at market rate, and tenanted at the time of management handover.
PROMISE #2:
All rents must be paid!
We believe that all rents must be paid - even though rent arrears can dangerously snowball very quickly. We are confident that our rent arrears will be so minimal that we'll reimburse* you all the arrears greater than three weeks.
How we do this? As Pukeko Rental Managers, we closely monitor rent collections daily and nothing gets past us. Can anyone else promise this?"
* Rent arrears will be paid after the tribunal ruling.
Do you have property with another management company? Want to find our exactly how much it really is costing you, and what you could save with our rental property management services? We've made it simple to work out! Just use our calculator to compare the true cost of property management compared to your current property manager.
12 Reasons to Choose Our Rental Property Management Services
Our people believe in the cause. Integrity, transparency, working for the owners. We're passionate about doing the right thing and to prove it, we've established our Pukeko promises as we're willing to put our money where our mouth is.
Pukeko Rental Managers aims to be leaders and the best when it comes to rental property management services. We're not trying to be the biggest property management team, we just want to be the best. That's why we limit the number of properties each property manager looks after – we want to focus well on each one. Your property will never be "just a number".
Expert advice on how to maximise your rental return. As all our rental managers are experienced investors we have our finger on the rental markets, and know how to maximise the return on your rental property. We treat your property as if it was one of our own and look for ways to effectively maximise the appeal of the property and attract maximum market rent for the least investment. This may range from simple cosmetic changes to insulating the property utilising government subsidies.
We find you the right tenant. A rental property is a real headache unless you have the right tenant. We have proven a 10-step method to select the right tenant, and conduct a comprehensive screening and selection process.
Experts on the tenancy laws. Pukeko Rental Managers are well versed with the NZ Residential Tenancies Act 1986, the Residential Tenancies Act amendment 2010, and the Tenancy Tribunal procedures. We're the guys you want on your side in a dispute as we've never lost a tribunal case!
We collect the maximum bond and keep it safe right to the end. Many property management companies only take 3 weeks bond, however we collect 4 weeks bond to better protect our owners. The bond is then deposited with the Tenancy Services. It will be totally secure there until we've completed a comprehensive inspection at the end of the tenancy.
Pukeko Rental Managers are tough when it comes to collecting rent. We have zero tolerance for people who do not pay their rent on time. Rent payments are checked daily, and any missed payments are quickly responded to. We promise you that if you have more than three weeks of rent arrears, we'll pay it ourselves!
We refuse to charge owners for inspections. Why? Because we believe by having regular inspections it keeps the tenants on their toes in looking after your property. That's why we don't want you to worry about how much you have to pay per inspection as we'll do as many inspections as we need to in order to ensure that your property is well respected. If you want absolute peace of mind, we also offer the option of doing a walkthrough video inspection for a minimal cost.
We do thorough inspections every time. As part of our quality property management we are rigorous about inspecting your property every three months - that's right, that's a minimum of 4 inspections per year. Often we discover maintenance issues early before it gets expensive as tenants do not always inform us when repairs are needed.
24/7 online access to financial reports and more. As the owner, you will receive both text and email message updates. Monthly financial reports, inspection reports, and inspection photos are made available online through 24/7 internet access. For extra convenience, you will also receive financial reporting at the end of the financial year.
A repair done in time keeps the repair cost down. Pukeko Rental Managers deals quickly with issue as they arise. We want to be a good landlord to our tenants. The tradespeople we employ are trained to identify the repairs that are not fair "wear and tear" so you don't end up paying for more than you need to.
Reduce your mortgage interest payments. You will receive your rental payments twice a month which helps to reduce the mortgage interest payments on the property faster. ENQUIRE TODAY -->