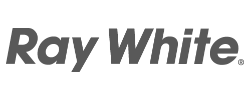 Welcome to Ray White Property Management
Whats Important to you as our clients?
We believe our landlords needs are simple and clear:
Profit, Trust, Skill and Communication!
Landlords come to Ray White because they recognise Ray White as a market leader.  Simple.
Our focus is on ensuring that our landlords receive the optimum benefits from their investment portfolio through our attention to their property needs.
As the largest property management portfolio in New Zealand we are proud to have many happy investors confirming we're doing it right.
Did you know..?
Ray White has been established since 1902, that's a lot of experience.
Ray White is now in 9 countries worldwide and growing.
Ray White is trusted to manage over 14,000  properties  in NZ
Ray White is still a family business with 9 White Family members involved
Want to know more about the Ray White Experience..... Enquire here -->