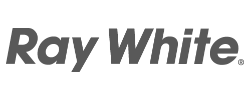 Ray White understands that a Property Manager is not only responsible for effectively managing your investment, but is also there to maximise the value and return of that asset in order to secure your long term investment goals.
Managing properties is a complex and demanding business that requires skill, time and knowledge in order to be done effectively without putting yourself or your tenants in the middle of any unnecessary risk.
Over the years we continue to refine and improve what we do in order to provide our landlords with industry leading Property Management services supported by ongoing learning and development for all of our staff.
"Investing and owning property provides one of the most secure platforms to grow wealth. We consider that being entrusted to manage your property is one of the most important decisions you will make. We will undertake to enhance each experience and to add value to the relationship as your Property Manager." Carey Smith CEO of Ray White New Zealand
Enquire Today -->