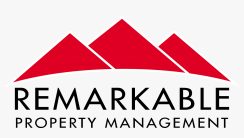 FIRST MONTH FREE!
ONE flat fee of 10% 
NO extra charges or GST as we believe everything should be included in our services
Remarkable Property Management offers the following services:
· Operating, supervising and controlling the Property. Done through regular inspections, rent reviews and communication with tenants. 
· Negotiating and executing new leases, renewals, security deposits and terminations, all done following the Residential Tenancy Act 1986.
· Readily promote the available Property when necessary through a range of different advertising and marketing. Eg: Lakes Weekly, Remarkable Property Management Ltd website, local notices/bulletins etc.
· Is responsible for attaining new tenants. The Property Manager will ensure all tenants are appropriate through reference checks and interviews, to Manager's satisfaction with no guarantees of the occupancy levels of the Property.
· Collects rent from tenants, with no guarantees of regular payment from tenants. The Property Manager will check the rent income each week and contact tenants if late.
·          With Owners prior consent, serving legal notices to tenants on behalf of the Owner. Will hire an attorney when needed for evictions or rent recuperation, at Owners expense. Owner agrees to be an interested party in such legal action, and Property Manager has full authority to settle claims on behalf of the Owner.
·         Hires and supervises contractors to repair and maintain the Property. The Property Manager will conduct all repairs and maintenance free of charge, and invoice the Owner for the cost of the maintenance alone.
· The Property Manager will provide financial reports each month, including accounting of rent received and disbursed. The Property Manager will also provide all necessary financial statements and invoices for tax returns at the end of each financial year.
· The Property Manager will conduct rent reviews every 6 months. The Manager will provide an email to tenants regarding the rent review, clearly stating what the new rent rate will be. The Property Manager will use local knowledge and surrounding rentals to calculate the market rate.
Contact Laura Hillary here today -->>