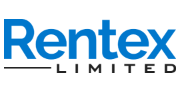 Trusted Property Managers For Over 25 Years
Local knowledge ?
We successfully manage properties in Auckland City, West Auckland and the North Shore.
Dedicated ?
You may select a dedicated property manager from our team who will be responsible for all aspects of managing your property. This ensures you have one point of contact who knows what's going on.
Trusted ?
Kiwi owned and operated for over 25 years.
83% of clients are either referred to us or returning clients.
Specialised ?
We solely focus on property management to provide quality service.
Enquire Today -->