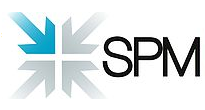 At Strategic Property Management, your Personal Property Manager will work alongside you with integrity, honesty, and absolute professionalism. We have the flexibility to tailor our services to meet your individual needs. We offer competitive rates which provide you with the best return for your investment property, for all homes for rent in Hamilton, Cambridge, Ohaupo, Te Awamutu and Otorohanga, Waikato, New Zealand.  We thoroughly screen and select tenants for properties followed by an effective response to their needs resulting in long-term satisfied tenants.
Why choose Strategic Property Management?
We act as your personal Property Manager, providing you with a quality, honest, and professional service.

Our Management fees are competitive and outstanding value, there are no hidden extra costs.

We advertise on leading New Zealand Property Management websites, SPM website, and local newspapers as instructed.

SPM have a thorough tenant selection process, we carefully choose tenants that will respect your property and pay their rent on time.

We use reliable, trustworthy tradepersons to carry out any required maintenance – for any work we organise under the value of $500, no commission is added, saving you more!

All rents are collected on your behalf and paid into your nominated bank account – late rental payments will not be tolerated.

We provide you with monthly accounts for your accounting purposes.

We provide stringent property inspections, initial moving-in inspection, then every 3- or 6-monthly inspections as instructed by you. On the completion of all inspections, we provide you with an update report via email with photos attached at no extra cost to you.

Rent reviews are every six months and automatically between tenancies.

Should it be required, we will attend any tenancy tribunal matters on your behalf.
How to Switch to Strategic Property Management
Making the switch to SPM is as easy as 1,2,3!
1) Enquire here for all your property management needs so you can be assured that SPM is the property management agents for you.
2) Sign our Property Management Agreement Form to enable us to act on your behalf.
3) Sign our Change of Management Authority Letter which we will send off to your previous agent.
Start the Process now -->